Sanskrit is the key to Āyurveda
Essential Sanskrit Part Three introduces students to 30 key terms used in regular practice of Āyurvedic medicine. Students practice word dissection, akṣhara notation and root, prefix and suffix identification. During live classes, students are encouraged to ask questions about these terms, their conceptual meanings and practical applications.
New students and seasoned practitioners will benefit from one-on-one instructor guidance and clear, scientific explanations of Āyurvedic medical concepts.

Benefits
As a language, Sanskrit has the power to significantly expand one's intellectual capacity. It primes critical thinking skills and trains the mind to apply correct logic and analysis.
Essential Sanskrit prepares students to understand unique concepts in Āyurveda, think about them logically, and apply them in practice.
Essential Sanskrit is ideal for
All students and practitioners of Āyurveda who have questions about Sanskrit or want to improve their Sanskrit
Anyone who wants to study Āyurveda
Anyone who has ever wondered what the difference is between Āyurveda and Āyurved, or Yoga and Yog, and why

Students of other Vedic sciences (Yoga, Jyotiṣha, and philosophy)
Learning goals
This workshop builds on the knowledge from parts one and two by introducing the student to common Sanskrit terms used in Āyurvedic medicine. All terms are studied in ĀYUT-transliterated form.
Students gain familiarity and mastery over each term by applying skills from previous workshops including word dissection, akṣhara composition analysis, schwa and virāma identification and sandhi recognition.
Terms are analyzed from an etymological perspective to determine their Sanskrit dhātu (root term), prefixes and suffixes. Students practice pronunciation of these Sanskrit terms and memorize their basic English translations through direct meanings and conceptual explanations. Terms with complex meanings are explained in greater detail to identify limitations of English translations.

Grammatical usage of terms, synonyms, antonyms and comparative sets are discussed. Students learn how to include the correct grammatical forms of Sanskrit terms in English sentences along with basic rules for Anglicization of Sanskrit terms through examples of singular, plural, noun, adjective and other grammatical forms.

This workshop focuses on learning terms from their etymological and grammatical perspectives. These terms which are common in Āyurveda and Yoga are translated to provide English equivalent terms or conceptual explanations to aid in memorization.
Introductory definitions
Start with a clear, concise introduction to Āyurvedic medicine with a review of definitions for some of the most commonly used terms. See how terms are defined directly from classical literature and compare that to various perspectives and opinions today.
Key terms
Review the key terms that constitute the foundation of Āyurvedic medicine. Learn their roots, prefixes and suffixes, and practice word dissection and akṣhara notation.
Contextual disambiguation
Learn how common terms are used in many contexts based on the area of specialization in Āyurvedic medicine. New students and seasoned practitioners will find this vital to understanding the correct application of Āyurveda for scientific applications.
Translations and correlations
Explore each term to understand whether it can reasonably and accurately be translated into English. Several terms have various correlations to Western concepts, but no valid equivalent. Students will appreciate the value of Sanskrit terms in their original form to maintain the quality and intention of Āyurvedic medicine.

Workshop Format
Prerequisites
All students must successfully complete Essential Sanskrit Part Two or email [email protected] to request special placement.
Length
Each workshop is 10 hours total with 6 hours of prep study and lectures, and 4 hours of group classes.
100% online
The entire workshop is online with schedules convenient for Asia Pacific regions, and Europe and the Americas.
Workbook
We recommend that you order the Essential Sanskrit Part Three workbook on Amazon if you want a physical copy. View-only digital copies are available with the workshop and included in the total cost.
Prep study (6 hours)
As soon as you register for your selected workshop, you'll gain access to the 6 hours of prep study and lectures. Each one includes a 45 to 60-minute, pre-recorded lecture, workbook reading material and a five-question multiple choice quiz. Students must complete each lesson, including the recorded lecture and quiz, to participate in live classes.
Live classes (4 hours)
Join four live, group classes to practice what you've learned and gain confidence in your skills. Each class is one hour long at the same time, four days in a row.
Completion requirements
Students will receive an electronic Certificate of Completion by successfully finishing all prep study and attending at least three out of four live classes.
Students who cannot attend at least three live classes can re-enroll in the next workshop, at no cost. If unable to complete the workshop after two rescheduled attempts, the student must re-enroll at the regular price.
Workshop access
Ongoing access to lectures and live class recordings is included in the cost of the workshop.

Testimonials
"This workshop series should be a mandatory prerequisite for all professional Āyurvedic training." - Katerina Nestorovska (2020)
"This is a clear and very organized system to learn Sanskrit, making it accessible and possible. After successfully finishing this first book and workshop, I am excited to move right on to the second!!" - Krista Matison (2021)
"I wish I had learned Sanskrit first. The terms and concepts make so much more sense now." - Karol Chin (2020)
"The Essential Sanskrit workbooks one, two and three are very well structured. I have made several attempts at getting a basic understanding of how Sanskrit works and this is the first time that I feel I am getting a glimpse of the logic. I would suggest this series to anyone who wishes to do the same." - Chris (2021)
"ĀYU academy is an excellent place to look for training as an Āyurvedic Practitioner. This series of Sanskrit workbooks provides the building blocks to explore the language and the science of Āyurveda. It is the starting point for one of the best education offerings for Āyurvedic medicine. If you plan to study Āyurveda seriously, check out ĀYU academy with Jessica Vellela." - Andre Frank (2021)
"The Sanskrit workshops at ĀYU Academy were a wonderful introduction to a fascinating language. They were well-organized, methodical and super effective at laying the groundwork for understanding Ayurveda in its own terms. Dr. Vellela is an incredible teacher!" - Iman Sheybani-Nezhad (2019)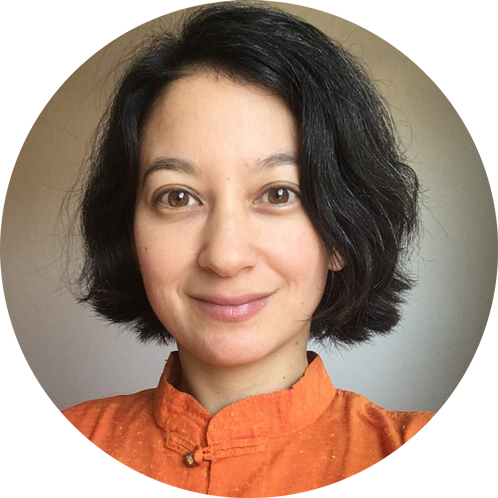 Your instructor
Dr. Jessica Vellela, BAMS is a leading educator in Āyurveda today. Her teaching style, methodology and organization make the complexities of Āyurvedic medicine accessible to a Western audience.
As the first American-born woman to become a Doctor of Āyurvedic medicine and practice independently in India, Jessica is eager to support the growth of Āyurveda internationally. She founded ĀYU Academy in 2015 to bring the science to all who seek it.
ĀYU Academy
ĀYU Academy offers rigorous training in Āyurvedic medicine for a Western audience. Students learn the foundations of holistic healthcare efficiently and effectively. This education provides the best of professional Āyurvedic medical studies in India and the latest of Western science.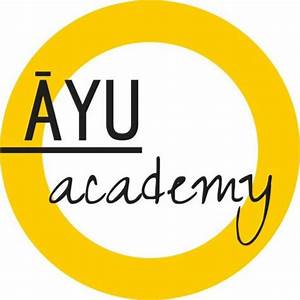 FAQ
Will live classes be recorded?
Yes, all live classes are recorded and available for replay generally within 24 hours or less.
What if I can't attend all of the live classes?
Ask permission from your instructor to watch the recording. You may be required to submit additional work for the missed class in order to receive the final Certificate of Completion.
How long after the live class will the recording become available?
Recordings will be available within 24 hours after the end of the live class.
Do I have to attend all live classes?
You must attend at least three live classes to receive the final Certificate of Completion. If unable to attend live classes, you can re-enroll twice at no additional cost.
How long will I have access to the workshop material?
Ongoing access to lectures and live class recordings is included in the cost of the workshop. Students who continue on to higher studies in the ĀYU Academy Svastha Āchārya (Āyurvedic Health Coach) program, will have access to all of the workshop material until the end of the Svastha Āchārya program.
Do I need to purchase the printed text?
No, the printed workbook is not required for this workshop, but it is highly recommended. Check Amazon to see if it's available where you live.
I enrolled at the last minute and can't get the printed workbook in time. What should I do? 
The PDF for each lesson is available in view-only format for the duration of the workshop. You can view each lesson until your printed workbook arrives.
Why should I learn Sanskrit?
Students of Āyurveda, Yoga or any Vedic sciences are encouraged to learn Sanskrit to advance their basic understanding of the field. Sanskrit improves students' abilities to learn classical theory and apply knowledge practically. Sanskrit is a requirement for study of all Vedic sciences in India.
My Āyurveda school said I don't need Sanskrit to learn Āyurveda. Is that true?
Sanskrit is the language of Āyurvedic medicine and has served to maintain this practice for at least 2,500 years in documented history. It is the key to understanding complex concepts and applying logical thought in clinical practice.
Will I learn how to read and write Devanāgarī script?
No, Essential Sanskrit does not include Devanāgarī script at this time as it generally requires about 100 hours of study and practice to reach a basic, working level. Instead, Essential Sanskrit teaches the language using transliteration which allows the language to be represented accurately and accessible quickly to a Western audience. 
What is ĀYUT?
The Āyurvedic Universal Transliteration Scheme (ĀYUT) is a method that allows Sanskrit Devanāgarī script to be expressed accurately in Roman letters with easy pronunciation for new students.
I have completed this program in the past and would like to do it again. Is there an audit option?
Students may re-enroll in the workshop at any time and receive 50% off the regular workshop price. Send us an email and let us know when you're ready to start.

Workshops in this series
Join workshops individually or register for the whole series.
Check your inbox to confirm your subscription